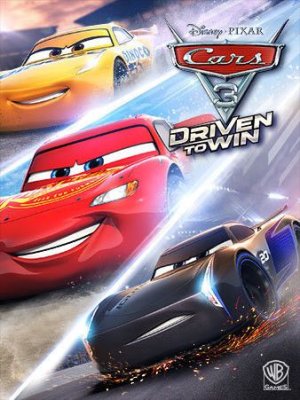 &nbsp&nbsp


Description | Information (i):

Show or Hide Description

- D U P L E X -

bmx!11
P R O U D L Y P R E S E N T S :

Cars 3: Driven to Win

Date : 06-2017 Languages: English
Platform : PS3 Genre : Racing

Release Info:

Start your engines and gear up for an all-new action-packed adventure in
Cars 3: Driven to Win inspired by DisneyPixar\'s film, Cars 3. Join
Lightning McQueen and Cruz Ramirez as they prepare for a rematch against
rival racer Jackson Storm.

Master your driving skills for the ultimate world-class, competitive
racing experience. Dive in and play with over 20 customizable characters
including the beloved Lightning McQueen, Jackson Storm, along with Cruz
Ramirez and the next generation of racers. Cruise through over 20 tracks
set in iconic locations from the film such as Radiator Springs and Florida
International Speedway.