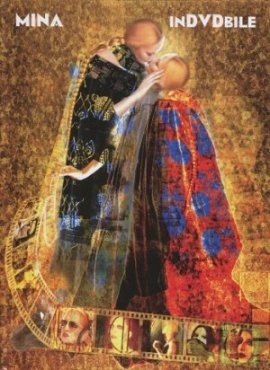 &nbsp&nbsp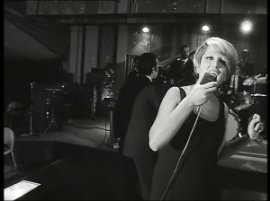 Description | Information (i):

Show or Hide Description

Mina - inDVDbile (2013) [DVD9 PAL]

Label: GSU – 95453315-9
Format: 4 × DVD, DVD-Video, PAL, Compilation, Deluxe Edition, Limited Edition, Numbered
Country: Italy
Released: 2013
Genre: Pop
Style: Vocal, Chanson


Mina, pseudonym of Mina Anna Maria Mazzini (Busto Arsizio, 25 March 1940), is a Swiss naturalized Italian singer, TV presenter, actress and record player. After her marriage on January 10, 2006 with Eugenio Quaini, she became Mina Anna Quaini-Mazzini for the Swiss registry office. This variation is not applied in the Italian registry entries.
Considered one of the best Italian singers of all time], she is known for the quality of her voice and for having been the protagonist in numerous television shows broadcast by Rai since the 1960s. His instrument, with a warm and very personal timbre, immediately recognizable, is endowed with great breadth, extension, agility, capable of combining vocal power with ductility, and is supported by a very firm technique; Mina also stands out for her interpretative skills and eclecticism, which led her to successfully deal with musical genres often far from each other.

TRACKLIST:

Dvd 1: Mina Nei Caroselli Barilla

1 Ta Ra Ta Ta
2 Un Colpo Al Cuore (Versione 1968)
3 Un Anno D'Amore
4 La Canzone Di Marinella (Versione 1969)
5 Cartoline
6 L'Ultima Occasione (Versione 1965)
7 Non Illuderti
8 Un Colpo Al Cuore (Versione 1969)
9 Una Mezza Dozzina Di Rose
10 Se Telefonando
11 Sono Come Tu Mi Vuoi
12 Quand'Ero Piccola
13 Ebb Tide
14 Un Bacio È Troppo Poco
15 Sacumdì Sacumdà (Versione 1969)
16 Se Tornasse Caso Mai
17 No
18 Cry
19 C'è Più Samba
20 Conversazione
21 Soli
22 Sacumdì Sacumdà (Versione 1970)
23 Deborah
24 L'Ultima Occasione (Versione 1966)
25 Niente Di Niente
26 Era Vivere
27 Mi Sei Scoppiato Dentro Il Cuore
28 L'Immensità
29 Non Credere (Versione 1970)
30 Addio
31 Munasterio 'E Santa Chiara
32 Insieme
33 Non Credere (Versione 1969)
34 I Problemi Del Cuore
35 Attimo Per Attimo
36 Se Tu Non Fossi Qui
37 C'è Più Samba (Versione 1968)
38 La Voce Del Silenzio
39 Mai Così
40 Viva Lei
41 Ora O Mai Più
42 Se Stasera Sono Qui
43 Una Casa In Cima Al Mondo
44 Città Vuota
45 Brava
46 Mina Presenta La Pasta Barilla
47 La Banda
48 Se C'è Una Cosa Che Mi Fa Impazzire
49 'Na Sera 'E Maggio
50 Chi Dice Non Dà
51 Vorrei Che Fosse Amore
52 La Canzone Di Marinella (Versione 1969)
53 Dai Dai Domani
54 Canzone Per Te
55 Un Colpo Al Cuore

Dvd 2: Dalla Bussola Mina

1 The Groove Merchant (Intro)
2 Fly Me To The Moon
3 E Penso A Te
4 Fiume Azzurro
5 Io Vivrò Senza Te
6 You've Made Me So Very Happy
7 Medley: 7.1 Non Credere 7.2 E Se Domani 7.3 Insieme 7.4 Bugiardo E Incosciente 7.5 Parole, Parole 7.6 Io E Te Da Soli
8 Laia Ladaia
9 Someday (You Want Me To Want You)

Dvd 3: Mina Nei Caroselli Tassoni

1 Grande, Grande, Grande
2 E Penso A Te
3 E Poi
4 Fiume Azzurro
5 E Poi
6 Non Gioco Più
7 Mr. Blue
8 La Scala Buia
9 Mr. Blue
10 E Poi
11 Uappa
12 My Love
13 Moonlight Serenade
Extra Bonus Tracks:
14 Runaway (E Poi) (English Version)
15 Domingo De Noche (Domenica Sera) (Spanish Version)
16 ¿Y Qué? (E Poi) (Spanish Version)
17 Et Puis Ça Sert À Quoi (E Poi) (French Version)
Dvd 4: Mina In Studio
1 Pasqualino Marajà
2 Tres Palabras
3 Tu Sì 'Na Cosa Grande
4 Ill Wind
5 Oggi Sono Io
6 The Nearness Of You
7 Esperame En El Cielo
8 Come Hai Fatto
Extra Bonus Tracks:
9 Blue Moon
10 La Barca

Distributed By – Artist First

Notes
This boxset contains 4 dvds and a small book of 64 illustrated pages. The DVD 4: "Mina In Studio" also contains some more extra bonustracks: the string rehearsals for the song: "Ill wind"; the choir rehearsals for the song: "Ill wind"; the rehearsals for the song: "Oggi sono io"; the introduction of the musicians and the trailers of the songs: "Blue moon" & "La barca".