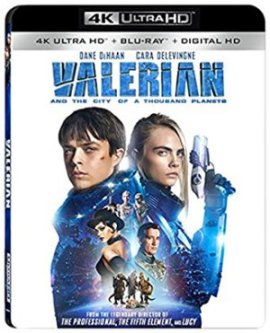 &nbsp&nbsp


Description | Information (i):

Show or Hide Description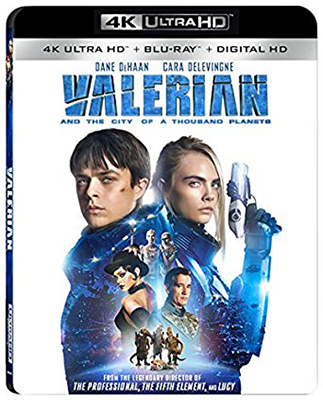 6.5/10
6.5/10

Titolo: Valerian e la città dei Mille Pianeti 4K
Titolo originale: Valérian and the City of a Thousand Planets
Nazione: Francia
Anno: 2017
Genere: Fantascienza
Durata: 137'
Regia: Luc Besson



Valerian e Laureline sono agenti speciali del governo dei territori umani, responsabili del mantenimento dell'ordine nell'universo. Alla ricerca di qualcosa di più di un semplice legame professionale, Valerian tormenta la compagna con costanti proposte romantiche che, vista la sua fortuna con le donne, terminano sempre con un rifiuto. Per ordine del loro comandante, Valerian e Laureline si impegnano in una missione nella splendida città intergalattica di Alpha, una metropoli in costante crescita composta da migliaia di specie diverse provenienti da ogni angolo dell'universo. Nel tempo, Alpha è stata popolata da oltre 17 milioni di creature, che mettono al servizio del bene comune talento, tecnologia e risorse. Purtroppo, non tutti condividono gli stessi obiettivi e forze nascoste minacciano l'esistenza dell'umanità.
Dane DeHaan, Cara Delevingne, Clive Owen, Rihanna, Ethan Hawke, Rutger Hauer, Kris Wu, Mathieu Kassovitz, Herbie Hanco
    Italiano - 640 kbps


    Italiano - 3896 kbps


    Inglese - 1536 kbps






Italiano - Inglese - Italiano Forced





VIDEO: M@HD - AUDIO: BLURAY

[+] Spoiler: Click to see!