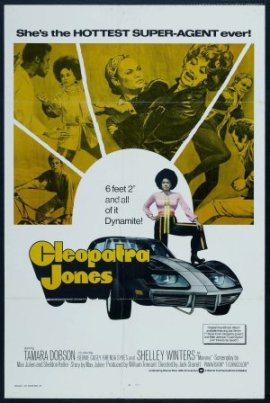 &nbsp&nbsp


Description | Information (i):

Show or Hide Description

Synopsis

Cleopatra Jones is a United States Special Agent assigned to crack down on drug-trafficking in the U.S. and abroad. After she burns a Turkish poppy field, the notorious drug-lord Mommy is furious at the loss of her supply and vows to destroy Cleopatra Jones. Mommy uses her connections with bad cops on the force to cause trouble for Cleopatra's friends and set her up for an attack. Meanwhile, Mommy is having trouble with some of her pushers, like the renegade Doodlebug.