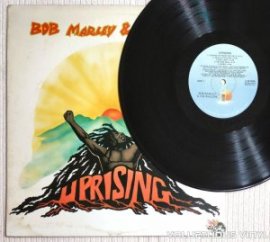 &nbsp&nbsp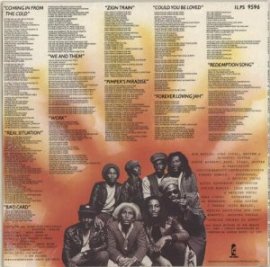 Description | Information (i):

Show or Hide Description
Bob Marley & The Wailers - Uprising (1980) [24.96 FLAC] vinyl

Genre: Reggae
Source: Island Records Original Release vinyl
Codec: FLAC
Bit rate: ~ 2,700 kbps
Bit depth: 24
Sample rate: 96 kHz

01 Coming In From The Cold
02 Real Situation
03 Bad Card
04 We And Dem
05 Work
06 Zion Train
07 Pimper's Paradise
08 Could You Be Loved
09 Forever Loving Jah
10 Redemption Song

Uprising would be the final studio album featuring Bob Marley & the Wailers to be released during Marley's lifetime. Prophetically, it also contains some of the band's finest crafted material, as if they were cognizant that this would be their final outing. The album's blend of religious and secular themes likewise creates a very powerful and singular quest for spirituality in a material world. Although it is argued that an album's graphic design rarely captures the essence of the work inside, the powerful rebirthing image of a rock solid Marley emerging with his arms raised in triumph could not be a more accurate visual description of the musical jubilation within. Musically, the somewhat staid rhythms often synonymous with reggae have been completely turned around to include slinky and liquid syncopation. "Work," "Pimper's Paradise," and the lead-off track "Coming in From the Cold" are all significant variations on the lolloping Rasta beat. The major difference is the sonic textures that mani

te and fill those patterns. The inventive and unique guitar work of Al Anderson -- the only American member of the original Wailers -- once again redefines the role of the lead electric guitar outside of its standard rock & roll setting. "Zion Train" is awash in wah-wah-driven patterns creating an eerie, almost ethereal backdrop against Marley's lyrics, which recollect images from Peter Tosh's "Stop That Train" all the way back on Marley & the Wailers' international debut Catch a Fire. The final track on the original pressing of Uprising is "Redemption Song." Never has an artist unknowingly written such a beautiful and apropos living epitaph. The stark contrast from the decidedly electric and group-oriented album to this hauntingly beautiful solo acoustic composition is as dramatic as it is visionary. Less than a year after the release of Uprising, Marley would succumb to cancer. The 2001 "Definitive Remaster" version of Uprising contains the band version of "Redemption Song" and the 12" mix of "Could You Be Loved."